Ratimor Wax Blocks
Ready-to-use extruded wax blocks
excellent for damp conditions
can be produced in various sizes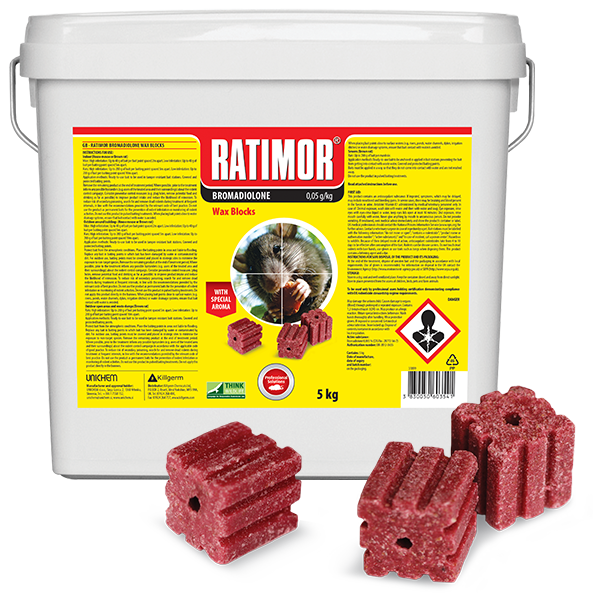 Ratimor Wax Blocks are designed with lots of edges, which enable rodents to gnaw. Containing a preservative that prevents moulding and protects the bait from bacteria and fungus.
They provide excellent performance even when exposed to damp/sewer conditions or in places with high temperatures.
Available with the following active substances:
Brodifacoum
Bromadiolone
Difenacoum
Monitoring – without active substance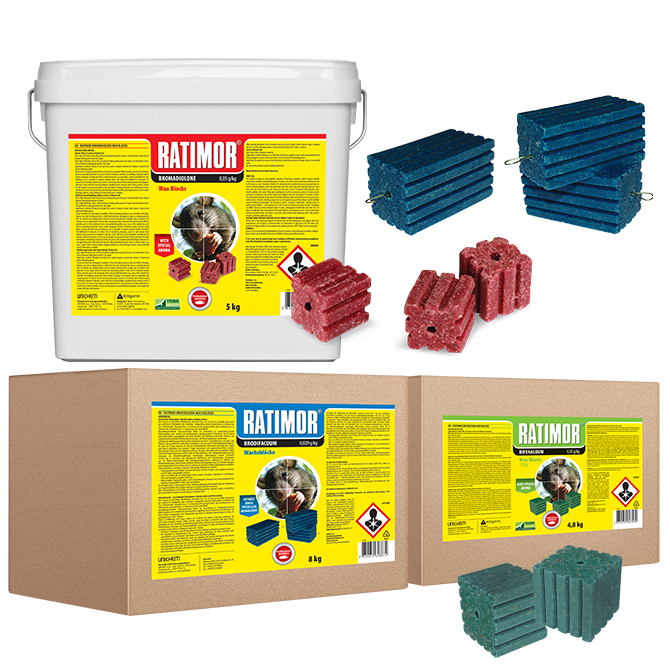 Advantages:
waterproof
resistant to various weather conditions and formulated for use in humid environments (sewers)
for indoor and outdoor use.
resistant to mould and mechanical damage
Available bait sizes and options:
They can be produced in different sizes, without or with the hole in the middle and even with a wire for easier application, better control and for keeping the baits in the planned location.
in a range
from 5 g up to 200 g
with or without a hook
wire for positioning - 100 g and 200 g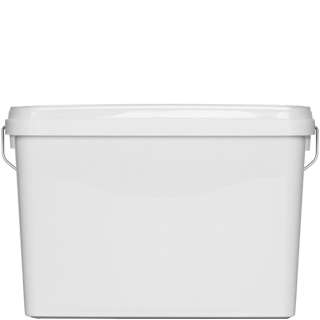 PLASTIC BUCKET
3 kg, 5 kg, 10 kg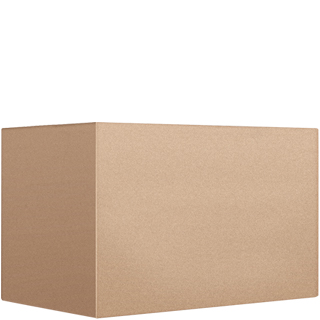 TRANSPORT CARTON BOX
10 kg
To find out about available authorizations and possible combinations for your market contact us at export@unichem.si.