As many years before also this year we were exhibiting at PEST WORLD, the largest exhibition for PEST CONTROL.
WHERE: San Diego, California
WHEN: October, 2019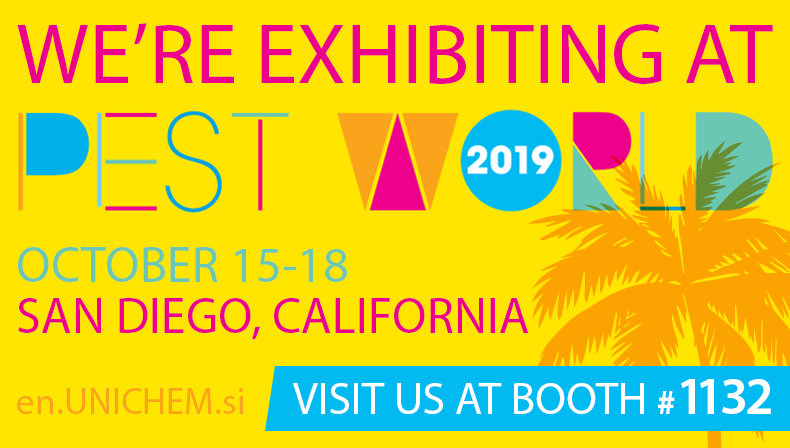 As previous years also this year we found the show a success story. All the congratulations to the National Pest Management Association and their organization team for all their effort in making the such event.
Our export sales team were happy to meet all the clients and potential clients.
If you did not have the chance to meet them, go ahead and make a contact:
Contact for USA, Australia & Asia:
Mr. Dejan Radivojević,
Mobile: +386 40 676 499, dejan.radivojevic@unichem.si.
Contact for Europe, Africa & other countries: Mr. Matija Sorč,
Mobile: +386 41 754 952,
matija.sorc@unichem.si
or unichem@unichem.si.