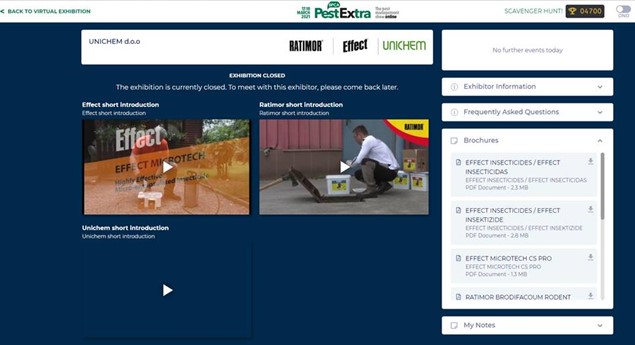 New reality brings positive aspects… The analytics for the online events are done right after the closing of exhibitions. At the Pest Extra 2021 online event, there were many chats and online meetings. Many potential customers downloaded product brochures and by the end of the day, the feeling was optimistic.
The business went on. No lockdown is going to end the living. Insects and rodents are not harmed by the Covid-19 times, we have to deal with them as we did before.
The UK`s biggest pest management show, PestEx, moved to the online platform and was a success. Over the three days, 1,780 visitors attended PestExtra from around the world + 168 exhibitors.
As the event was not confined to a physical space, visitors were treated to five theatres instead of the usual two, all boasting a packed agenda of talks and demos from industry experts.
The seminars are still available at https://bpca.org.uk/cpd-videos